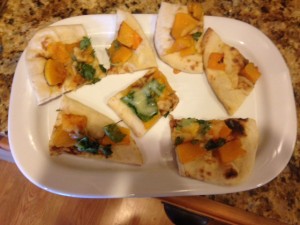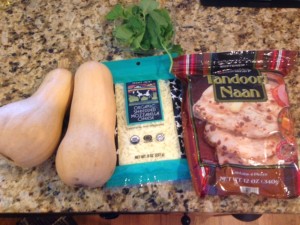 I had ton of fun last summer getting great food from KelRae Farm and pretending I was a Chef and making seasonal dishes for folks in the Studio. While most efforts required me to just cut up great fresh fruit or veggies, when I did a little cooking it tasted pretty good. Being local and fresh from KelRae covered any cooking issues that I had. While going back to work and teaching has messed up my KelRae cooking schedule, I was able to get out there last week and pick up some delicious butternut squash. I made butternut squash/ naan bread pizza for the studio and I think it went over pretty well. Heading into the biggest eating day of the year next week, I have been thinking hard about how to make Thanksgiving dinner special for my friends and family. I can't think of a better way than to buy fresh food from our local farms. I am picking up an organically raised turkey from our friend Eric Garcia at Flourishing Farm in Gloucester and will be buying fresh greens, squash and sweet potatoes from Michelle Gulden at KelRae farm in Toano. Here are your top five reasons for buying your Thanksgiving veggies from KelRae.
1. Locally grown food tastes better.
Food grown here was probably picked very recently within the past day or two. It's crisp, sweet and loaded with flavor. Produce flown or trucked in from California, Florida, or internationally is much older. Studies have shown that the average distance food travels from farm to plate is 1,500 miles. In an extended delay from harvest to dinner table, sugars turn to starches, plant cells shrink, and produce loses its vitality.
2. Local food is better for you.
A recent study showed that fresh produce loses nutrients quickly. Locally grown food, purchased soon after harvest, retains its nutrients.
3. They are awesome to the community.
The Guldens just won an award from the Williamsburg Health Foundation for their work with the local schools and Meals on Wheels. They truly are committed to making local fresh food accessible to our community.
4. Local food builds community.
When you buy direct from the farmer, you are re-establishing a time-honored connection between the eater and the grower. Knowing the farmers gives you insight into the seasons, the weather, and the miracle of raising food. Visiting KelRae is amazing. I have trouble growing one broccoli plant in a pot in my back yard. Their place is always so lush and green. It is a great visit.
5. It's a great story for your Thanksgiving dinner table .
Buying local will make Thanksgiving your own unique farm to table experience and truly represents the spirit of the holiday.
Food from our local farms is key to our personal health and the health of our community. KelRae Farm is open on Tuesdays and Thursdays in Toano. Find them at the Williamsburg Farmer's Market on Saturday. Check out their facebook page for more info.