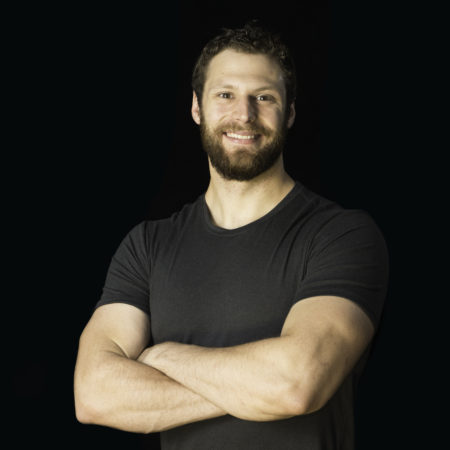 Certifications:
Certified Personal Trainer - National Council of Certified Personal Trainers & National College of Exercise Professionals
Daniel is a certified personal trainer through NCCPT (National Council of Certified Personal Trainers) and NCEP (National College of Exercise Professionals). Daniel has accumulated over 6 years of fitness experience, working as Personal Trainer and Fitness Director at a variety of health and fitness clubs. In addition, he acquired valuable sports conditioning and athletic training experience through internships with NCAA  athletic programs at Lynchburg College and George Washington University. Coupled with the experience of working in outpatient rehabilitation centers, Daniel is exceptionally qualified to work with an array of varying clientele.
Daniel is finishing up a degree in physics from Old Dominion University, but has also ensured an emphasis on his fitness and athletic endeavors. Daniel competed as physique athlete at the Body Sculpting Classic in 2017, placing third in his novice class and fourth in his division. He has coached athletes that have competed in body building as well. A life long resident of Williamsburg, he played three years of varsity basketball for Warhill High School. His current health focus emphasizes overall longevity and wellness. Meditation and yoga with his wife of three years has been added to his regimen of strength conditioning, basketball and tennis.  Daniel embraces a passion for overall health and wellness that he will bring to his work with each and every client aspiring to accomplish their goals in fitness!