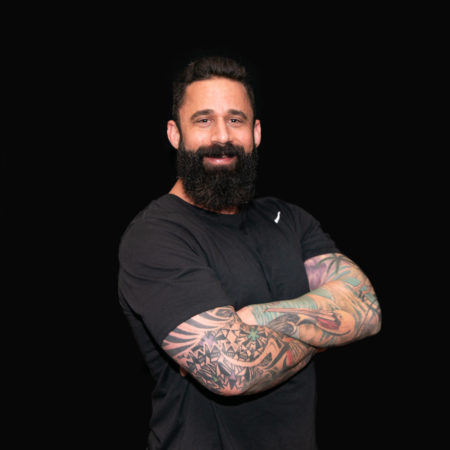 Certifications:
Certified Personal Trainer - National Academy of Sports Medicine/ USA Weightlifting Certified Coach/ TRX - Expeditionary and RIP training certified/ Ultimate Fighting Championship Certified Coach
John  is a certified personal trainer through NASM (National Academy of Sports Medicine). He also retains numerous certifications in other fields such as TRX(Total Body Resistance Exercise), USAW(USA weightlifting) UFC (Ultimate Fighting Championship) just to name a few.
John has accumulated over 16 years of fitness experience, working as Personal Trainer and Fitness Director at a variety of health and fitness clubs. In addition, he acquired valuable training working on Little Creek Naval Base training numerous commands to keep our military in peak condition.  John  is exceptionally qualified to work with all clientele in all special needs.
A life long Virginia Beach native who currently resides in Richmond, he maintains a passion for helping others achieve their desired goals and objectives. For fun outside training, John loves going outdoors hiking, snowboarding, swimming and anything that allows him to bring his 7 year old Siberian Husky along his side.