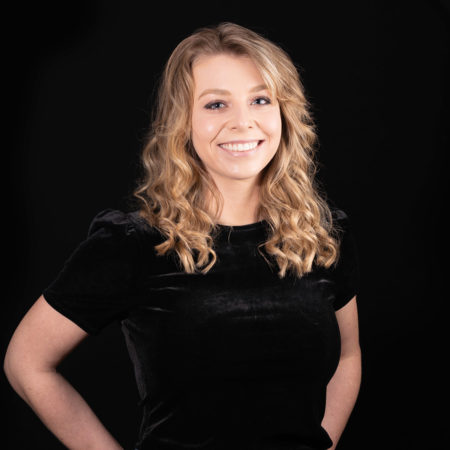 Certifications:
Certified Personal Trainer – National Academy of Sports Medicine
Morgan is a Certified Personal Trainer through the National Academy of Sports Medicine. She enjoys training clients of all ages and fitness levels, helping them with weight loss, improving balance and flexibility, gaining strength, and increasing mobility and energy levels. Morgan has coached clients individually, semi-privately and in large groups. She strives to make connections with all of her clients to ensure safety, fun and success through each and every session.
Prior to training, Morgan held a pastry chef position for nearly ten years. Her skills acquired in the kitchen translate well to the fitness world. She has a clear understanding of teamwork, dedication and creativity that make her an excellent trainer. She is looking forward to furthering her education in the field and becoming a Certified Nutrition Coach. She has a strong belief that optimal health is obtained by adopting a clean and healthy diet with the support of regular exercise.
Morgan likes to stay active in her free time and can often be found in the front row of a spin class, riding her bike downtown or walking her dog through the nature trails of Williamsburg. She is a voracious reader with a focus on books dedicated to personal growth and development. She is also a level one reiki master and is committed to practicing energy healing, mindfulness, and meditation. For fun, she enjoys listening to music and often attends concerts with friends. She has a close relationship with her family and travels between North Carolina and back home to New Jersey to spend time with them.