CELEBRATING HEALTH
JOIN THE MOVEMENT
BE YOUR BEST SELF
Your journey to a healthy body starts here. Most people associate fitness with painstaking one-hour sessions, but at Bdefined we want you to genuinely love the process of fitness, and not just the end goal. Get ready for an inspiring, focused fitness program.
Personal Training
Call 757.345.6801 to schedule your FREE fitness consultation prior to beginning an exercise program, or click below to learn more about our personal training options.
Nutrition MATTERS
You can exercise all you want, but until you change your nutrition and start eating better, you won't get great results. At Bdefined, we use a nutritional progression model that helps you change your habits. It's the opposite of a diet, and it works.
SMALL GROUPS
This customized small group workout is geared toward meeting the strength, mobility and aerobic needs of its 3-4 members.
OUR CERTIFIED TRAINERS
Our personal trainers are certified professionals who will educate, motivate and keep you accountable. If you are new to exercise or having trouble staying fit, you need a personal trainer. Our goal is to get you exercising regularly and obtain results you want.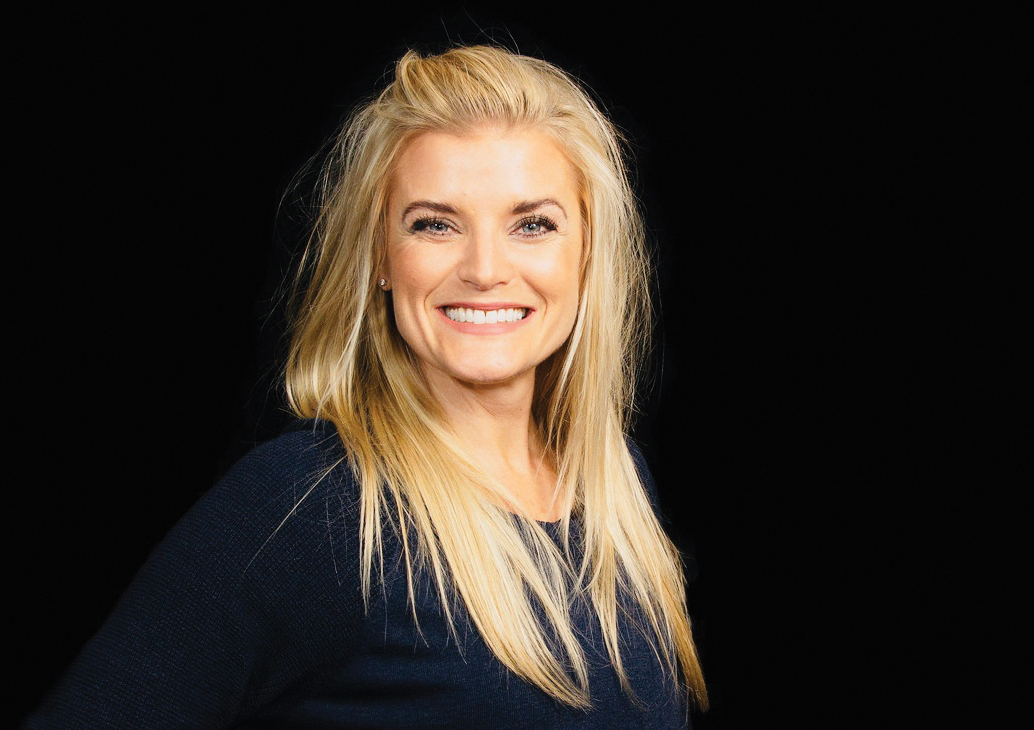 Bridgit Kin-Charlton
Bridgit is a native of Milwaukee, Wisconsin, and has lived in Williamsburg since 1999. She is the owner and operator of Bdefined, Personal Fitness & Wellness Defined, which she opened in 2005. Bridgit holds a Masters of Education in Exercise Science and Bachelor of Science in Exercise Management. She is an American Council on Exercise Certified Personal Trainer and an Aerobic and Fitness Association of America Certified Group Fitness Instructor. Bridgit is a Level I USA Weightlifting Coach, a Level I Precision Nutrition Coach, and a Certified Functional Aging Specialist. She is also a member of the American College of Sport Medicine and has worked in the fitness industry for over 30 years.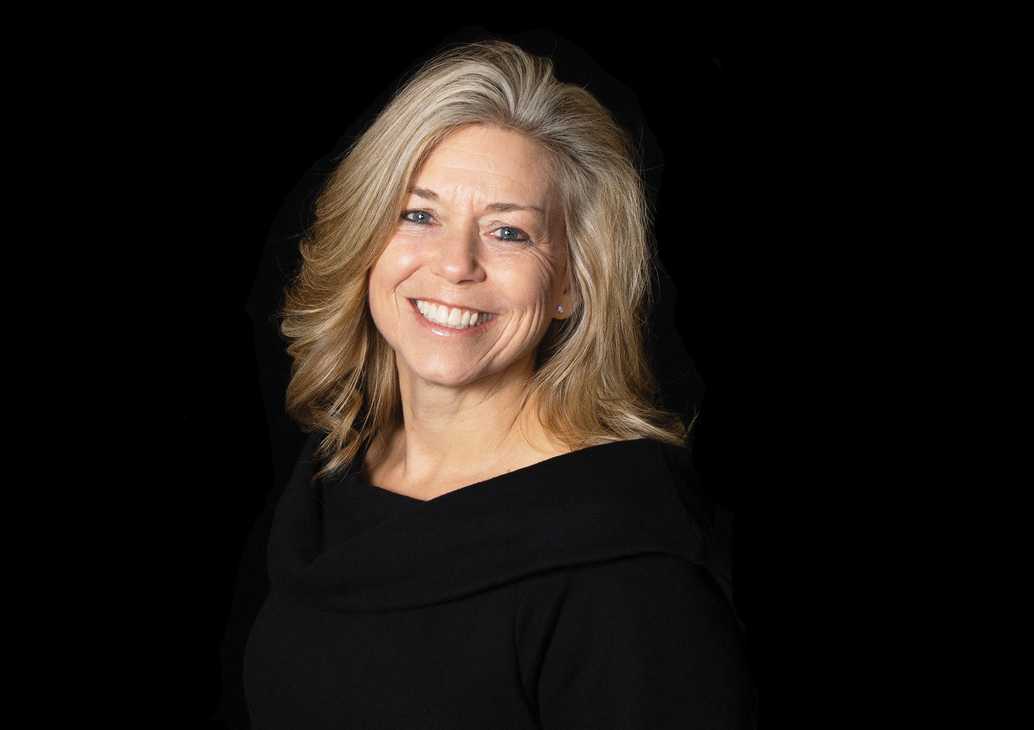 STEPHANIE SUTTON
Stephanie is a Certified Personal Trainer through the American Council on Exercise (ACE) and Functional Aging Specialist through the Functional Aging Institute (FAI). Fitness has been a staple in Stephanie's life for over 15 years.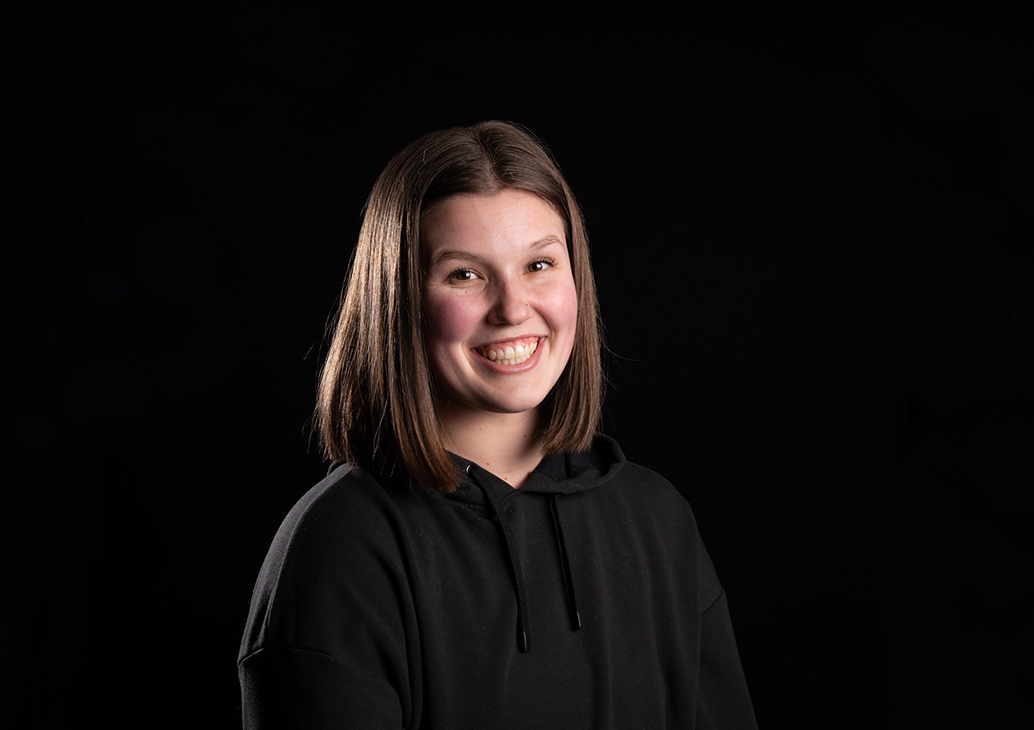 HANNAH GALBRAITH
Hannah recently graduated from Virginia Tech where she achieved a Bachelor of Science in Human Nutrition, Foods, and Exercise with a minor in Public Health. After graduating with honors from Virginia Tech, she was eager to become certified as a Personal Trainer through the National Academy of Sports Medicine (NASM).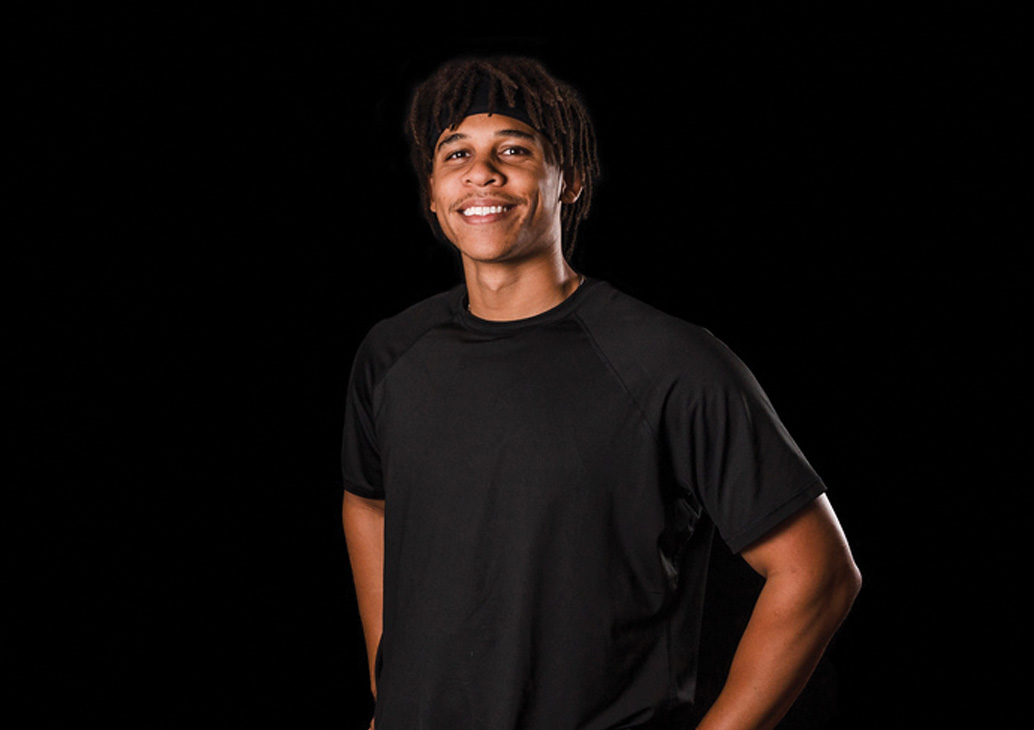 Dalton Crewe
Dalton graduated from VCU where he achieved a Bachelor of Science in Exercise Science. Following graduation, he immediately began using his degree working as a Rehab Tech, helping patients recovering from injuries build strength, balance, stability, mobility and improve range of motion. Soon after graduation, Dalton became a nationally certified Personal Trainer through the International Sports Sciences Association (ISSA).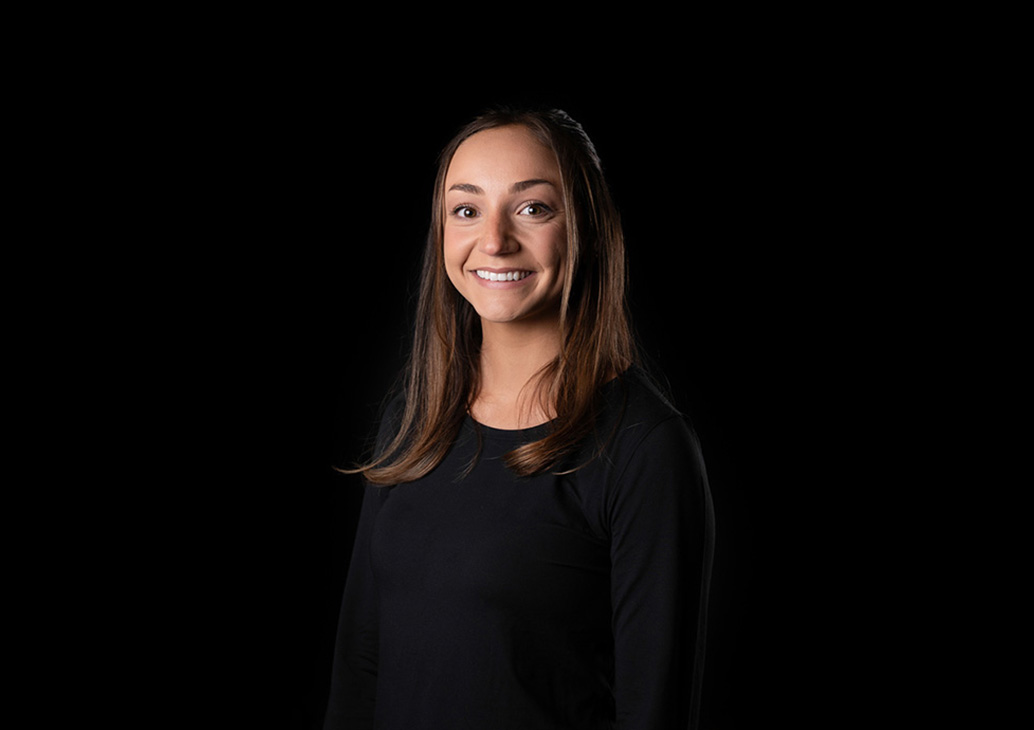 Emma Johnson
Emma is a Certified Personal Trainer through the National Council On Strength and Fitness (NCSF) and is currently working toward her American Council On Exercise (ACE) certification, expected February 2024. She studied Health Science at the Virginia Peninsula Community College.
Located in the heart of New Town, B-defined opened its doors in 2005.Using state-of-the-art equipment and the latest training methods, Bdefined offers a customized, holistic, time-efficient approach to personal training.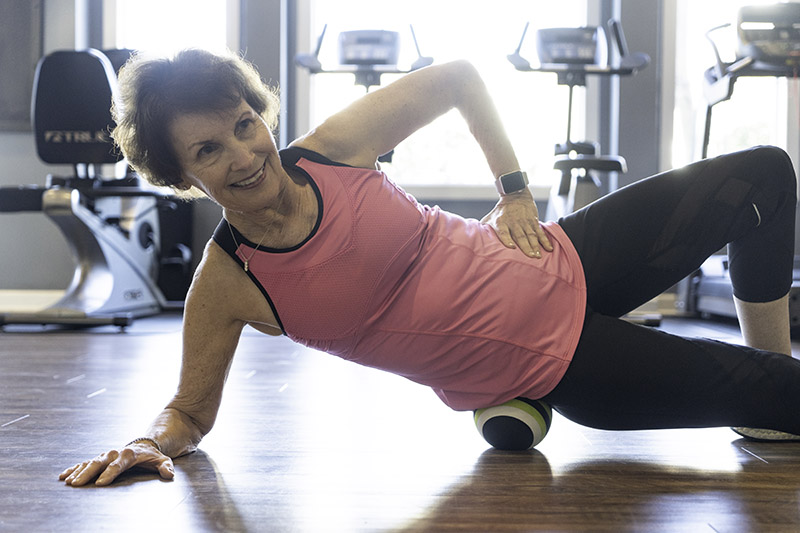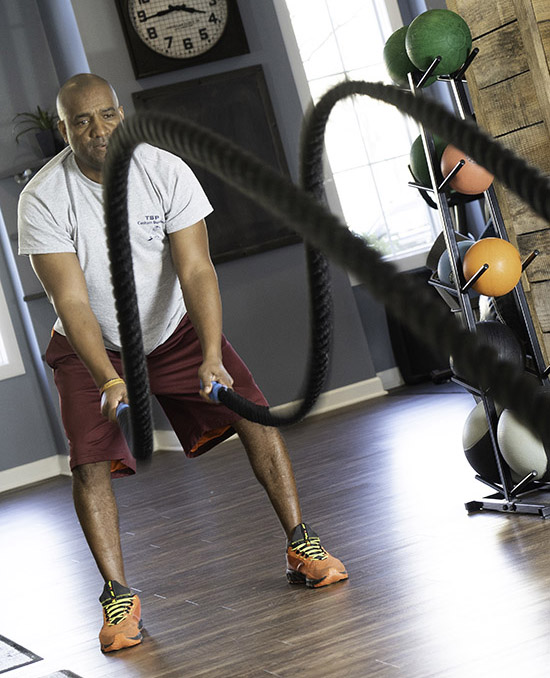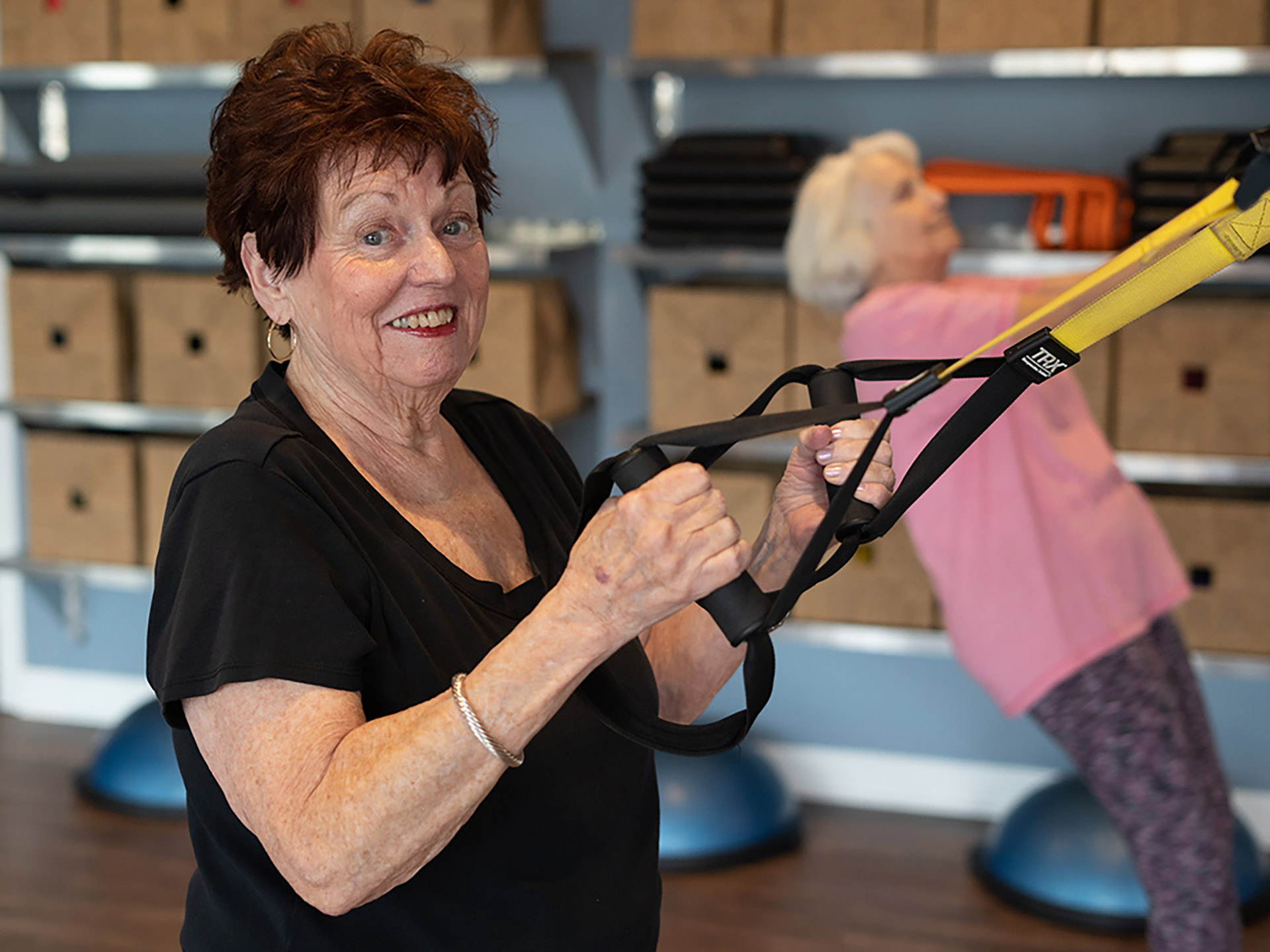 Located in the heart of New Town, B-defined opened its doors in 2005.Using state-of-the-art equipment and the latest training methods, Bdefined offers a customized, holistic, time-efficient approach to personal training.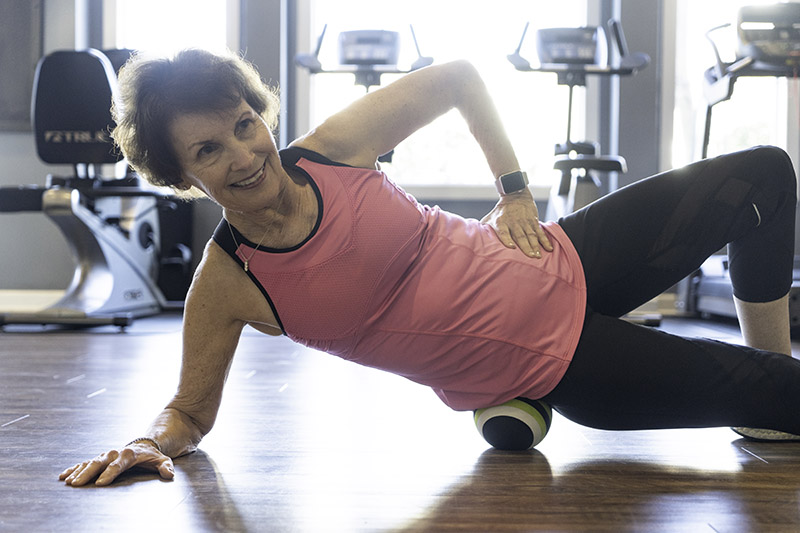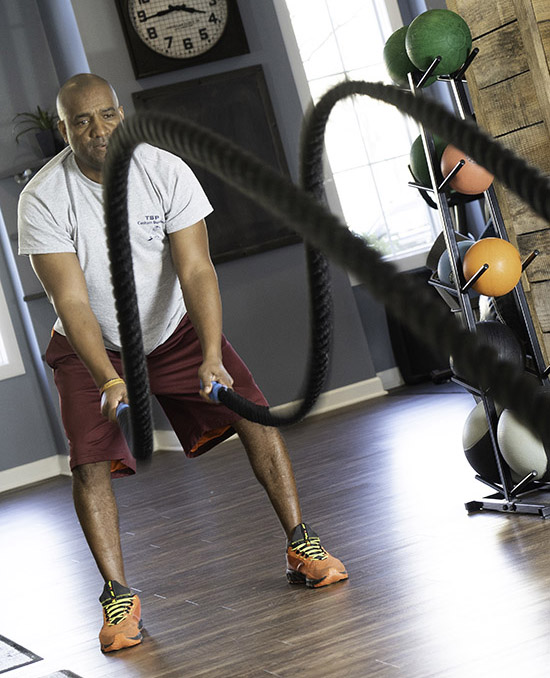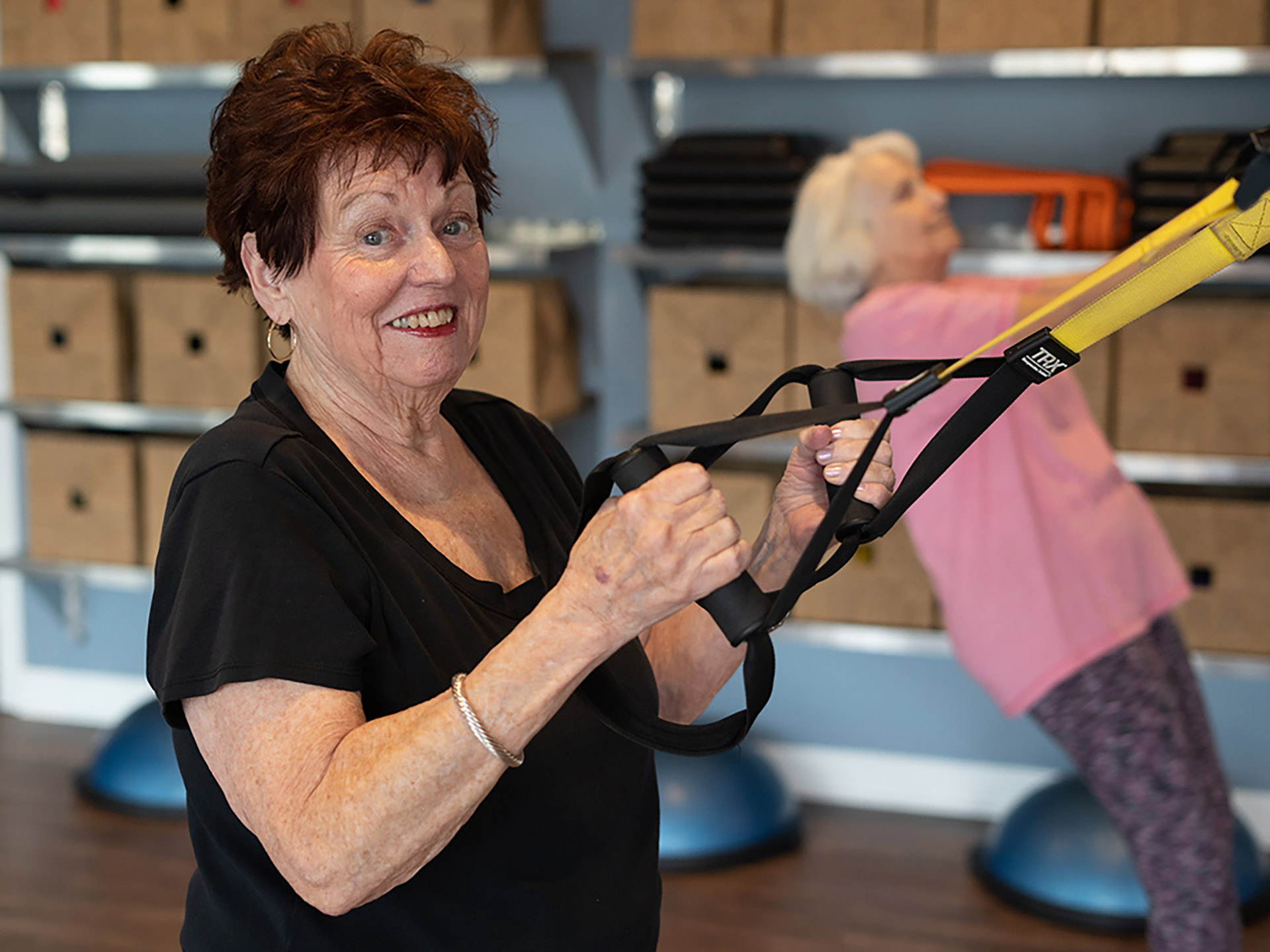 I met Bridgit through Dancing with the Williamsburg Stars. I've been dancing for over 20 years, not been in good shape and have weighted as much as 300 pounds. I talked to Bridgit about my goal and she encouraged me to try Bdefined. Bridgit put together my workout and a diet based on foods I like. I lost 30 pounds. Bdefined educates you in becoming a healthier you and takes a genuine interest in coming up with the best plan for reaching your goals. I could not have done it without Bdefined!
We have been training with Stephanie and are hooked on our twice weekly sessions. Growing up in Williamsburg together, it is wonderful for us to enrich our friendship by encouraging each other to stay in shape so we can enjoy our children and grandchildren. Stephanie helps us achieve our individual goals by offering varied workouts. She is a positive and energetic trainer. Her knowledge and personality make her the perfect fit for us. Thank you Bridgit and Stephanie for helping us stay fit and for providing us with a pleasant and comfortable environment to achieve our goals.
LOCATION AND HOURS
New Town
5207 Center Street
Williamsburg, VA 23188
Monday-Friday, open by appointment